Sponsored Post
Went back to my salon sponsor, Salon De Choix yesterday to touch up my growing roots, treatment, and a hair cut that I've wanted for quite awhile now! And I'm very pleased with the results!! Hehe, thank you Chester once again, for always leaving my hair in such good condition :')
I didn't blog about the previous time I went there, but I did soft rebonding because I was so sick of my wavy hair. Soft rebonding has made my hair so much smoother and manageable. No doubt it is straighter, but I can always curl it with my own curler as and when I want to.
This was the result:
However, I wasn't really happy with the cut/length as I wanted something completely different from how I look. I've had long hair for so many years now and it's gotten to a point where I feel like I need a bigger change in my appearance. And also, girls like IAMKARENO (youtuber) and Kiko Mizuhara (model) made me wanna cut my hair so bad!!! I saved a lot of their photos in my phone cuz I wanted to show my hairdresser what hairstyle I wanted.
IAMKARENO: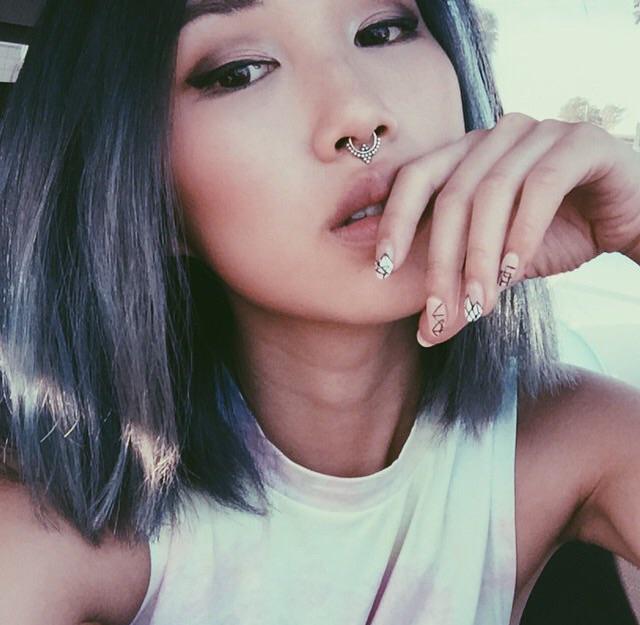 Kiko Mizuhara:
So, I decided to go for it, although a tad bit longer as I wanted to be safe! Even though quite a few of my friends told me not to.. :(
Got my hair dyed a darker tone of ash/warm brown!
And then treatment and a haircut:
I'd like to say I love it a lot!! I feel like a different person hehehehe!
I guess change is only constant and hair will always grow! I can't wait to see what looks I can pull off with this hair :) I'm thinking of dying it a whacky colour next time HAHA, like purple or something.
Just for my readers, remember to quote 'ISABELLA' for 15% off all chemical services!
Salon De Choix is located at:
3 Killiney Road #01-06 Winsland House 1 (Opposite KPO/Orchard Central)
Love,
Bella